June 27, 2016


UK faces Brexit crisis after Europe's leaders demand: 'Get out now'
Toby Helm and Daniel Boffey
Saturday 25 June 2016 18.05 EDT Last modified on Sunday 26 June 2016 04.23 EDT


TimeWatch Editor's Note:
The response of the leaders of the European Union to Britain's vote to end their relationship, seems to be as expected.
France and Germany urge swift action by Britain as Tory MPs say Boris Johnson is preparing leadership bid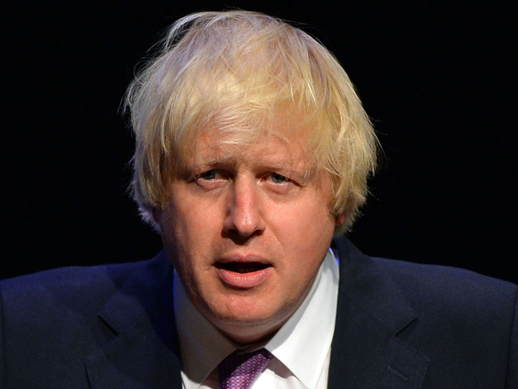 Boris Johnson is considering a bid to succeed David Cameron.
Britain was heading into a period of unprecedented political, constitutional and economic crisis on Saturday night as European leaders stepped up demands for it to quit the EU as soon as possible.
However, prominent Leave campaigner and cabinet minister Theresa Villiers, writing in the Observer , dismissed the calls. "There is no need to plunge into tabling article 50 now, whatever [European commission president] Mr Juncker may want," she writes, referring to the trigger for formal Brexit negotiations. "The period of informal negotiation prior to an article 50 process will be crucial and should not be rushed."
The growing clamour from European capitals for the UK to act quickly to sever its ties, after Thursday's dramatic 52% to 48% vote for Brexit , came as both the Tories and Labour faced divisive, destabilising and possibly prolonged leadership battles.
Tory MPs said they expected Boris Johnson, the leading Brexit campaigner, to throw his hat into the ring early this week in the race to succeed David Cameron as leader – a move that would trigger months of internal party strife. Leading Remain campaigners Theresa May and George Osborne may stand as "stop Boris" candidates.
The Labour leader, Jeremy Corbyn, has sacked his shadow foreign secretary, Hilary Benn, after the Observer revealed he was preparing an attempt to lead a coup against him. After the move, Benn issued a statement saying was dismissed after telling Corbyn he had "lost confidence in his ability to lead the party".
Corbyn also faces a mutinous parliamentary Labour party . Many of his own MPs are furious at Corbyn's inability to swing more Labour voters behind the Remain cause, and believe the party faces disaster under him.
A Labour MP who is thinking of standing against Corbyn following a likely confidence vote this week said: "It is slipping away fast from Jeremy."
Corbyn was heckled while appearing at London's Pride festival on Saturday. He was accused by a Labour activist, who posted a video of the exchange on Twitter, of failing to get enough traditional Labour voters to polling stations on Thursday. "I did all I could," he responded.
Adding to the sense of instability in Westminster and Brussels, the credit rating agency Moody's cut the UK's rating to "negative" and warned of a "prolonged period of uncertainty".
Its gloomy assessment came as the White House renewed a statement – delivered during the referendum campaign by President Barack Obama – that the UK would go to the "back of the queue" of countries wanting to negotiate new trade deals with Washington.
When Cameron announced on Friday morning that he would resign as prime minister by the autumn, he said it would be up to his successor to trigger the formal process of talks on the terms of the UK's exit from the EU.
Johnson, the favourite to succeed Cameron, has also said there is no need to hurry triggering the formal process, a move he believes would limit the UK's room for manoeuvre.
But after an emergency meeting of ministers from the bloc's six founder members, Germany's foreign minister, Frank-Walter Steinmeier, said negotiations should begin "as soon as possible" and that Britain had a responsibility to work with the EU on exit terms.
His French counterpart, Jean-Marc Ayrault, suggested that unless the UK acted fast, the sense of crisis could spread. He said there was "a certain urgency … so that we don't have a period of uncertainty, with financial consequences, political consequences". The president of the European commission, Jean-Claude Juncker, reinforced the message, saying the split with the UK was "not an amicable divorce" after what was not "a tight love affair, anyway". Talks to end membership should begin immediately.
The UK's European commissioner in Brussels, Lord (Jonathan) Hill, announced he was resigning, saying he no longer had a job to do.
Scottish first minister Nicola Sturgeon at an emergency cabinet meeting to discuss the Brexit vote. Photograph: Jane Barlow/PA
After an emergency cabinet meeting, the Scottish government formally agreed to press ahead with legislation to pave the way for a second independence referendum. Nicola Sturgeon said her administration was also entering "immediate discussions" with EU institutions to "explore possible options to protect Scotland's place in the EU".
Tim Farron has pledged to fight the next general election on a platform of taking the UK back into Europe . The Liberal Democrat leader said: "The British people deserve the chance not to be stuck with the appalling consequences of a Leave campaign that stoked that anger with the lies of [Nigel] Farage, Johnson and [Michael] Gove."
The French president, François Hollande, said the Brexit vote had implications far beyond the UK. After a meeting with the UN secretary general, Ban Ki-moon, in Paris, Hollande said: "It is true that for the whole world there is a question mark as to what will happen. I very much regret the vote of the UK, but I respect it."
Tory MEP Daniel Hannan appeared to backtrack on Saturday from previous pledges by the Leave campaign to quit the EU single market, and its rules on free moment of labour. Hannan claimed this was not a shift of position as the Leave side had promised to "control" immigration, not end it.
A former Tory minister, Sir Alan Duncan, challenged the idea that Johnson was the hot favourite to succeed Cameron. "Do not necessarily assume that he is the darling of the Conservative party activists," Duncan said. "A lot of them have loved the notoriety and the excitement. But … a lot of them don't want a permanent ride on the big dipper."
Cameron spent the weekend with his family at their Oxfordshire home. On Tuesday, he will attend a Brussels summit, where he will explain to EU leaders his decision to stand down.
A source close to Johnson said he had not made a decision on the leadership race but was focusing more on reassuring the country after the Brexit vote.